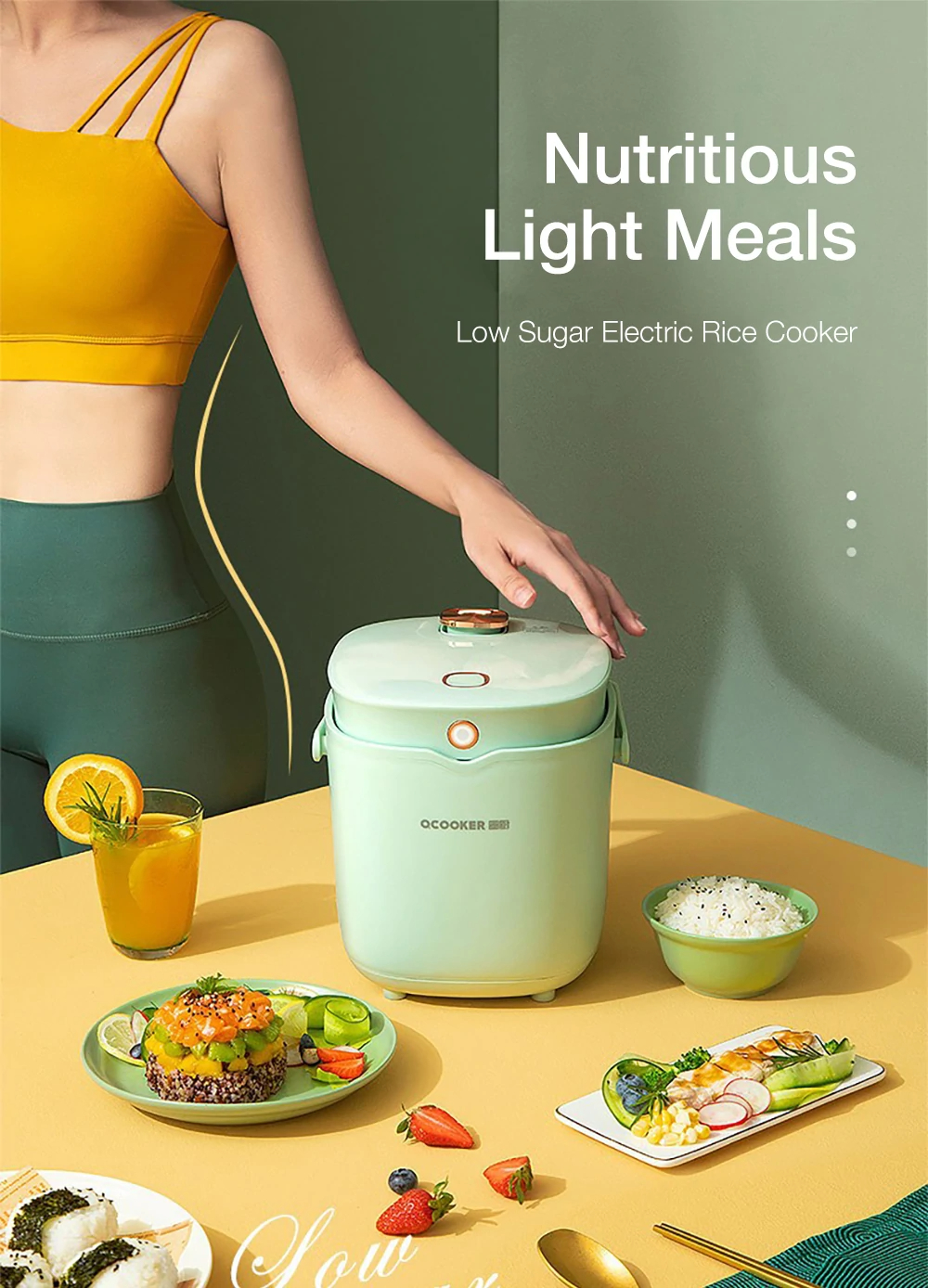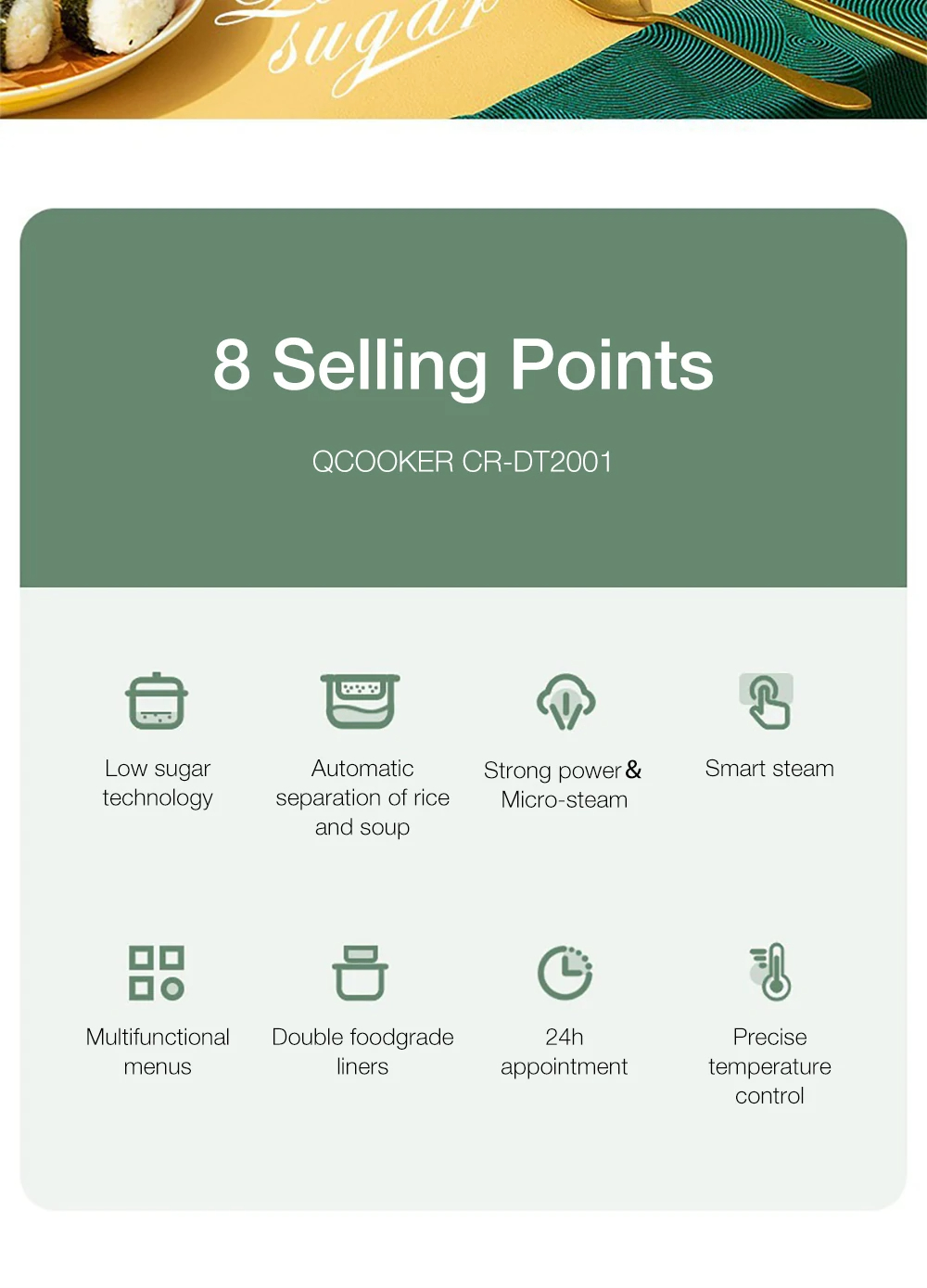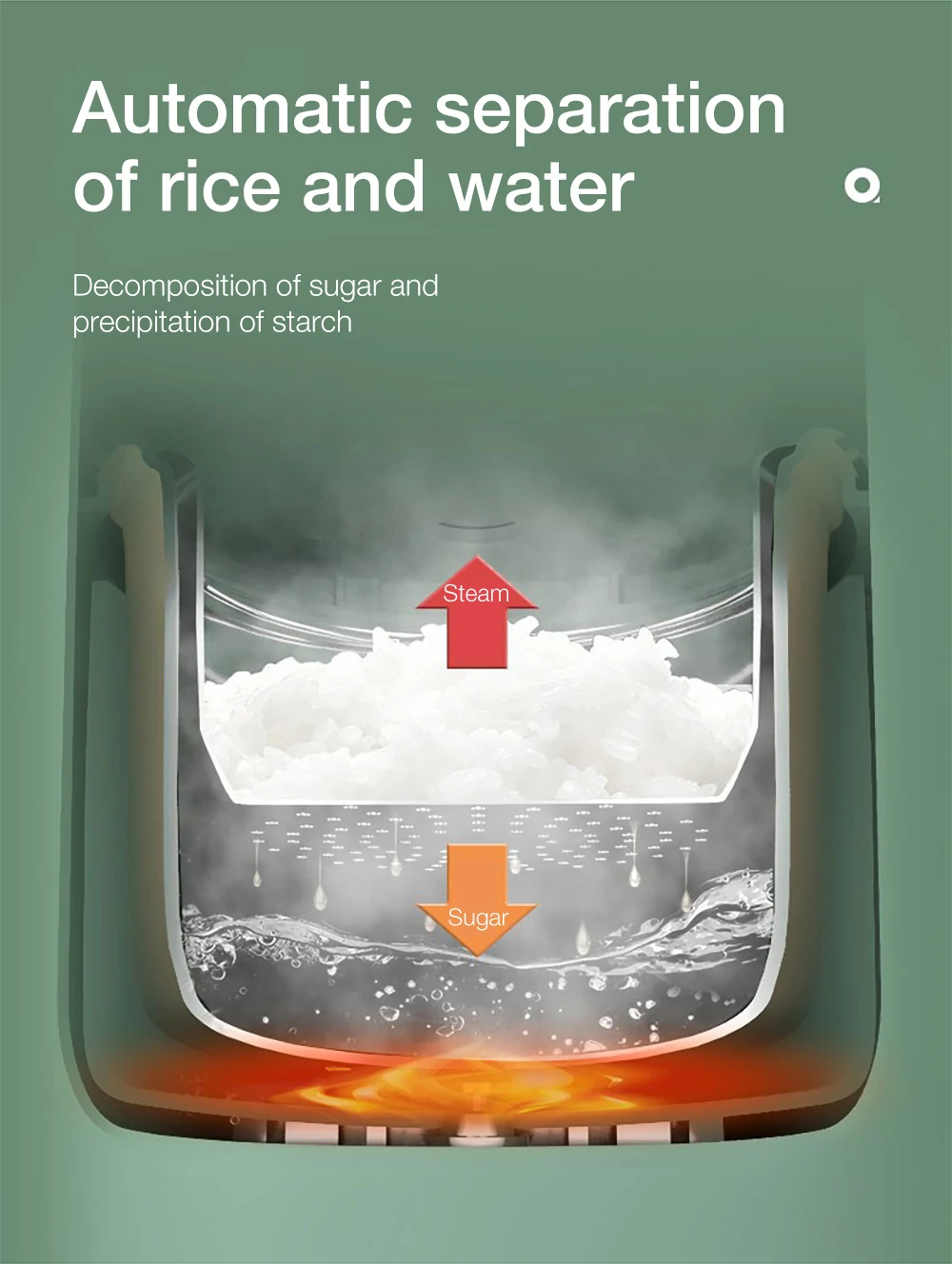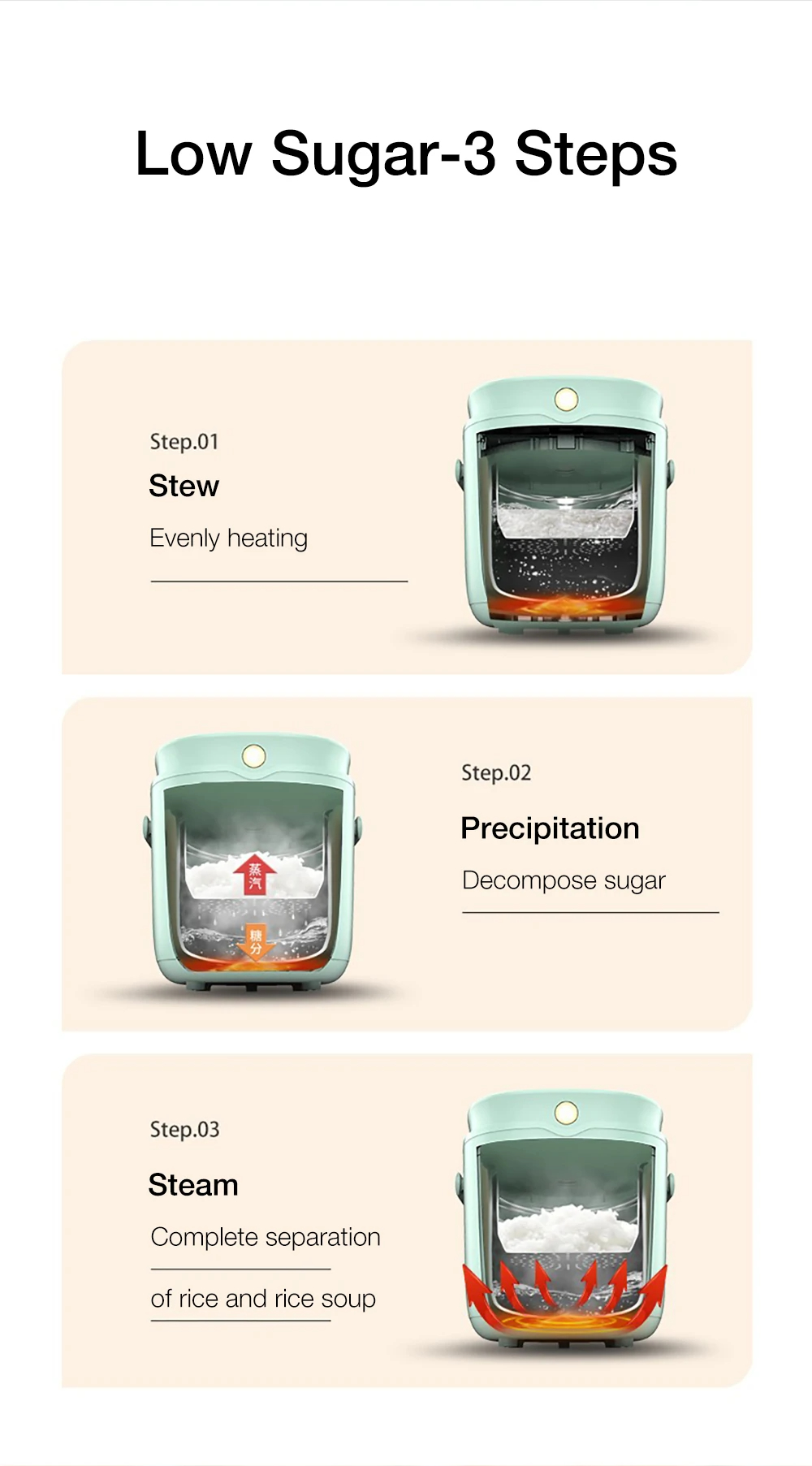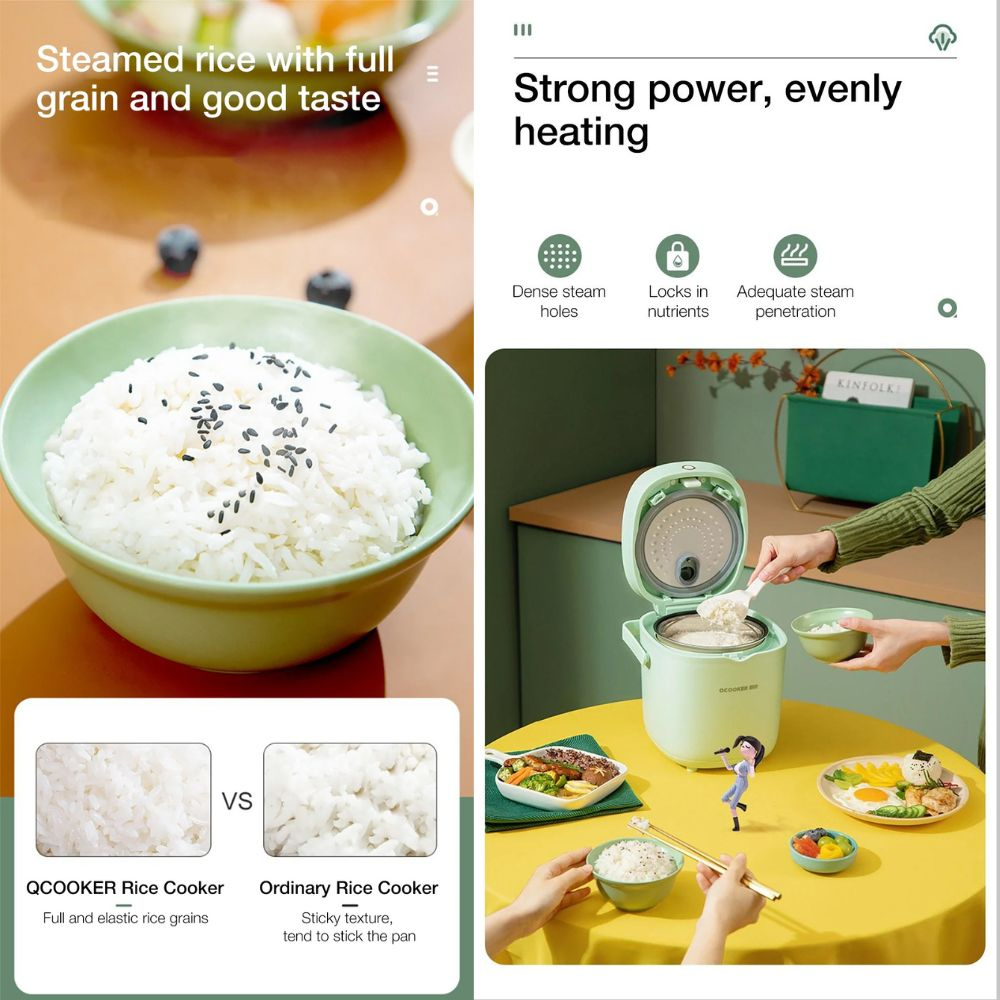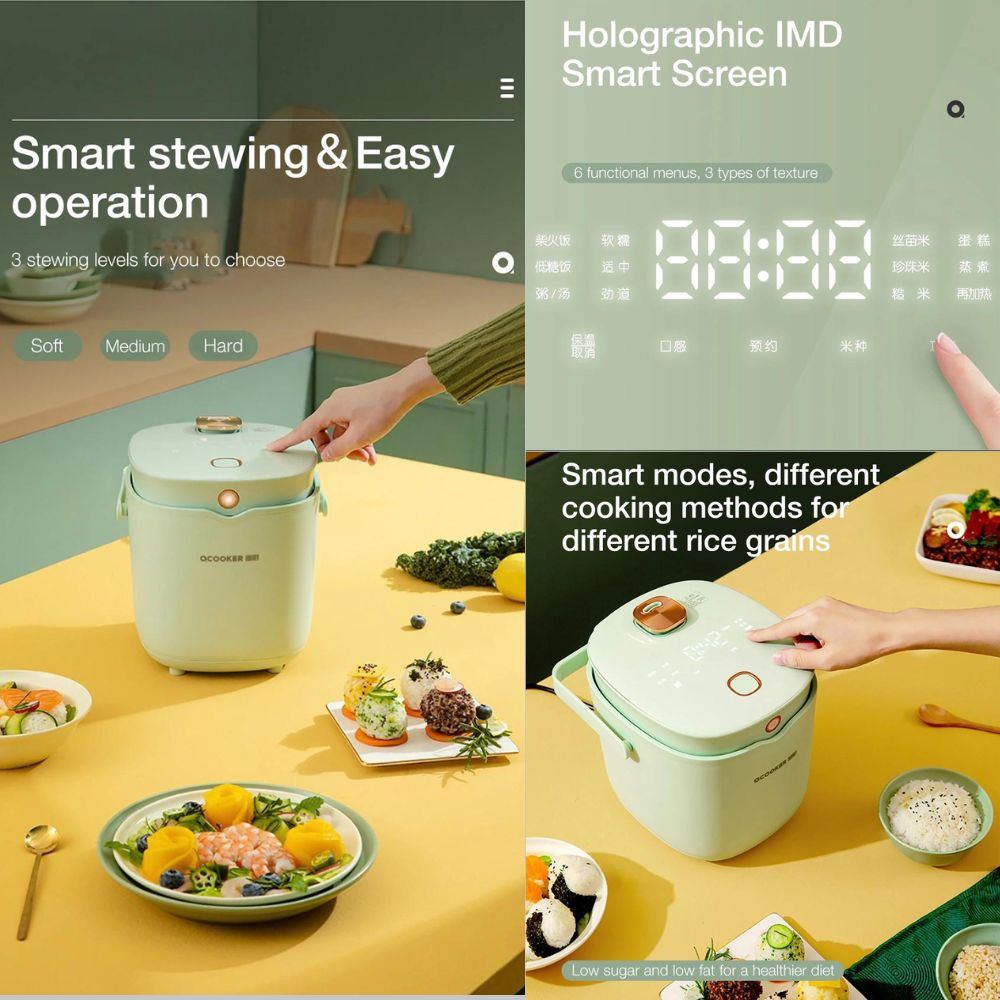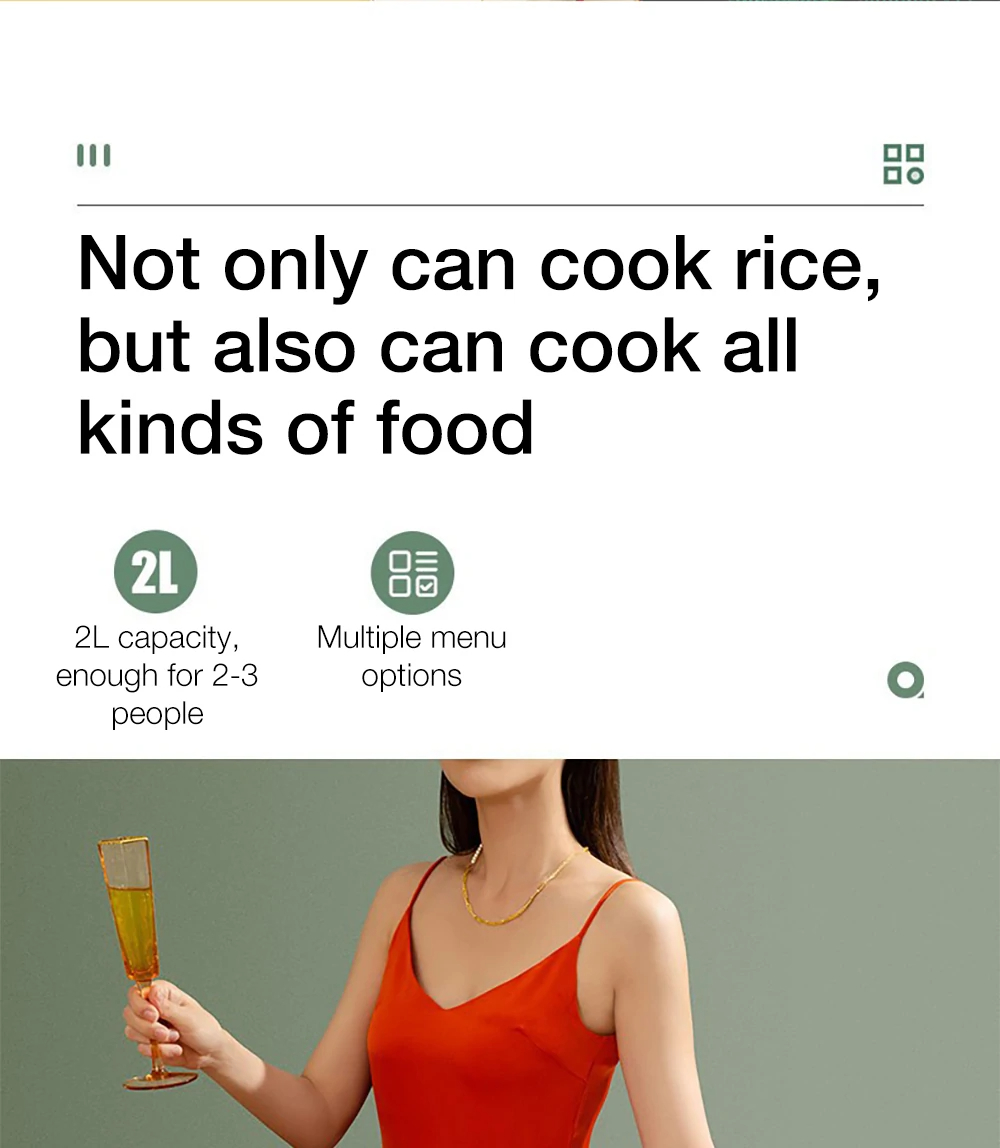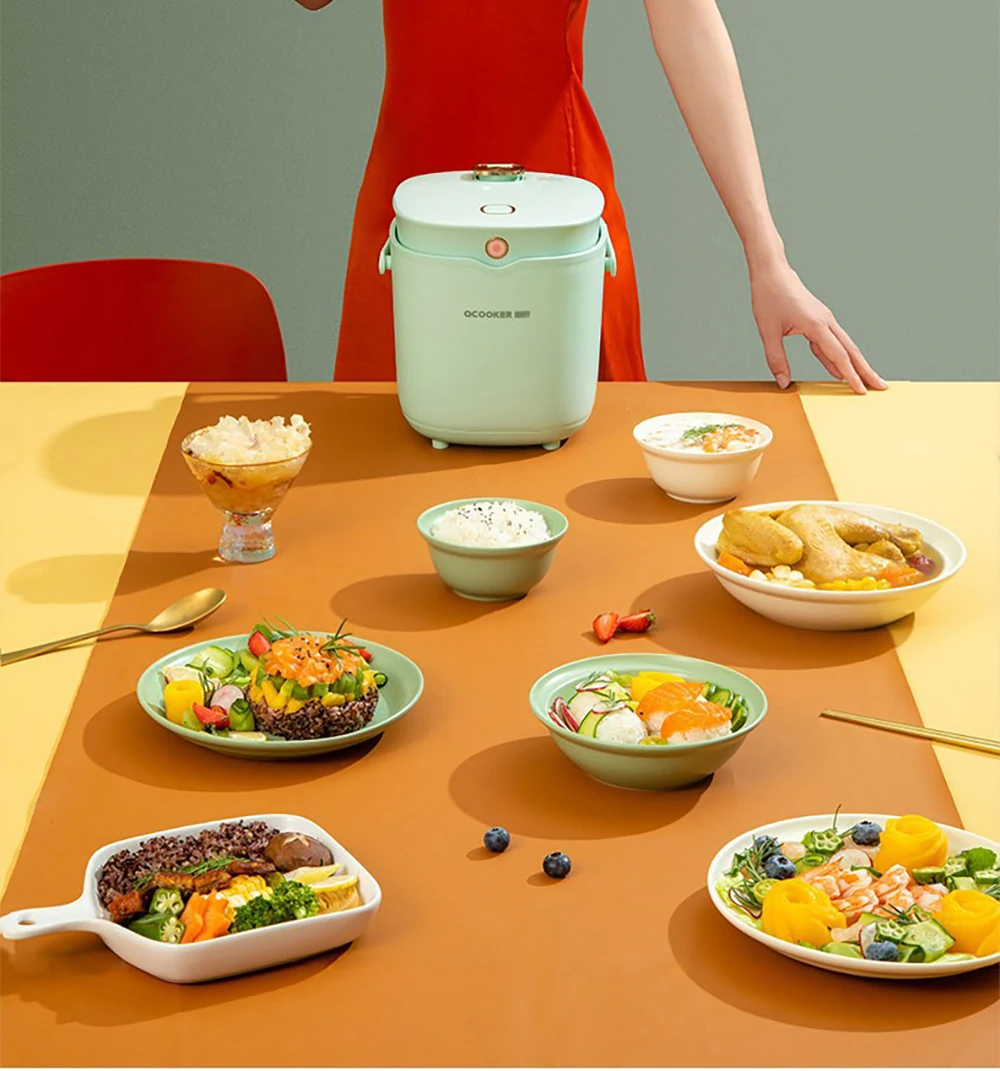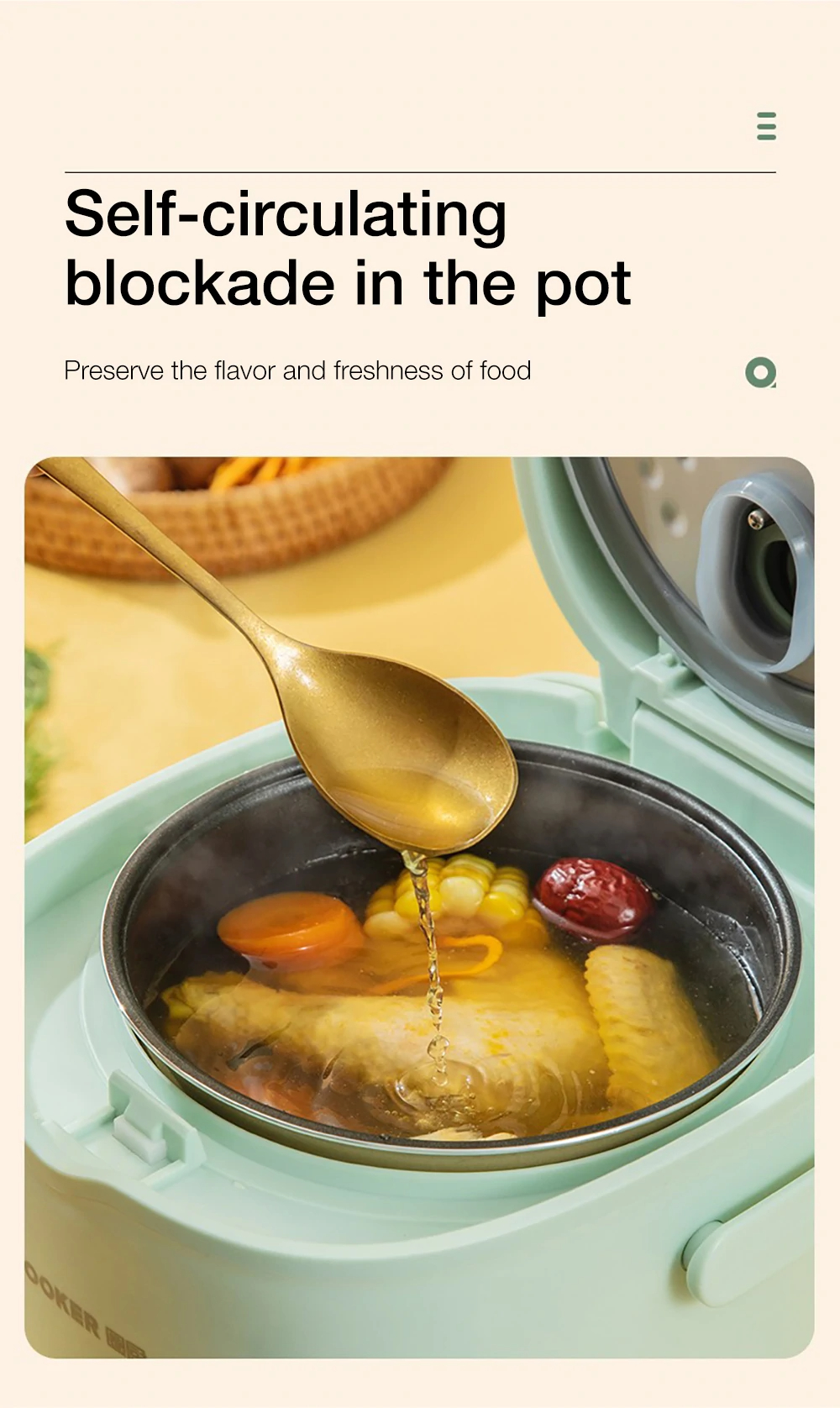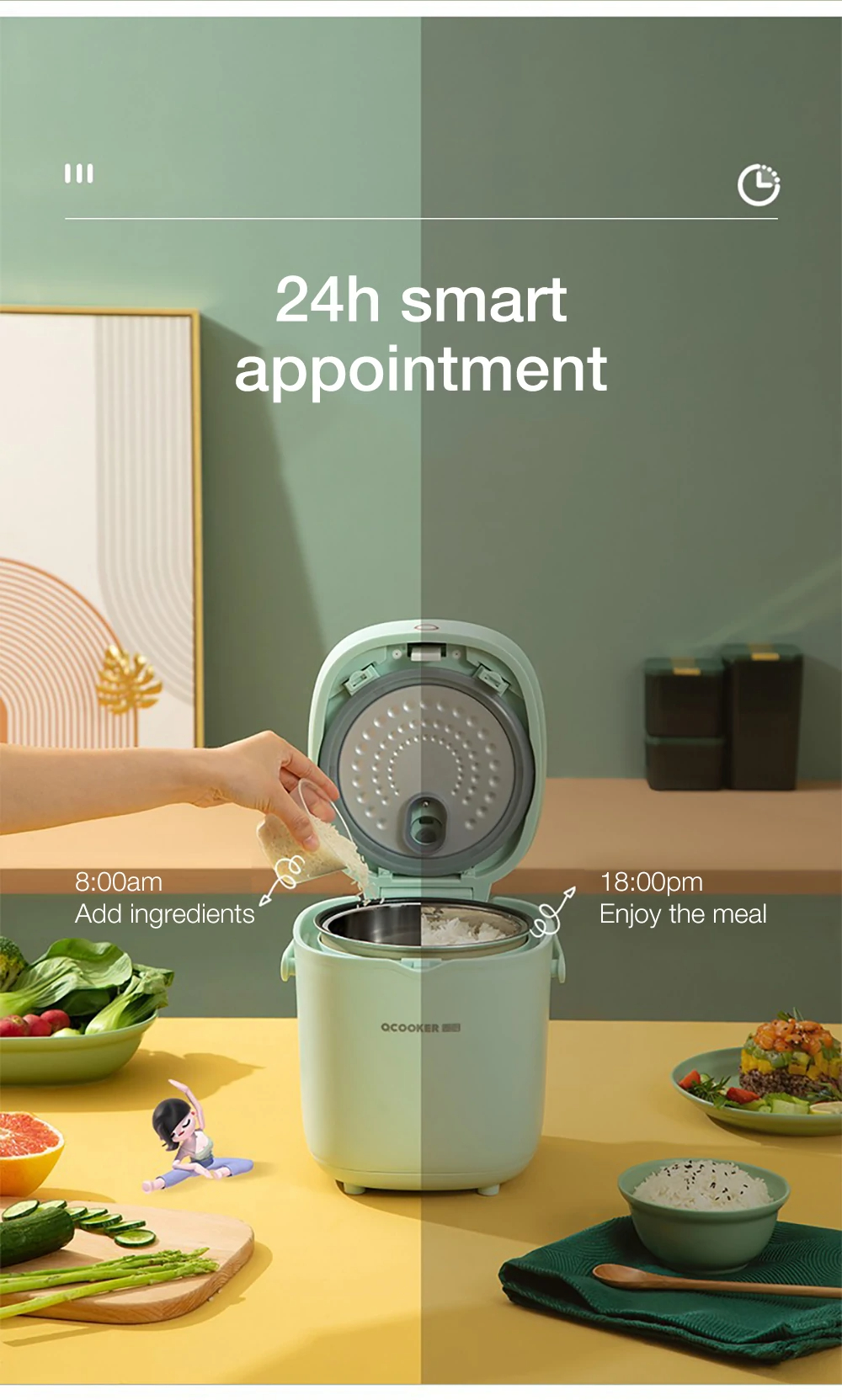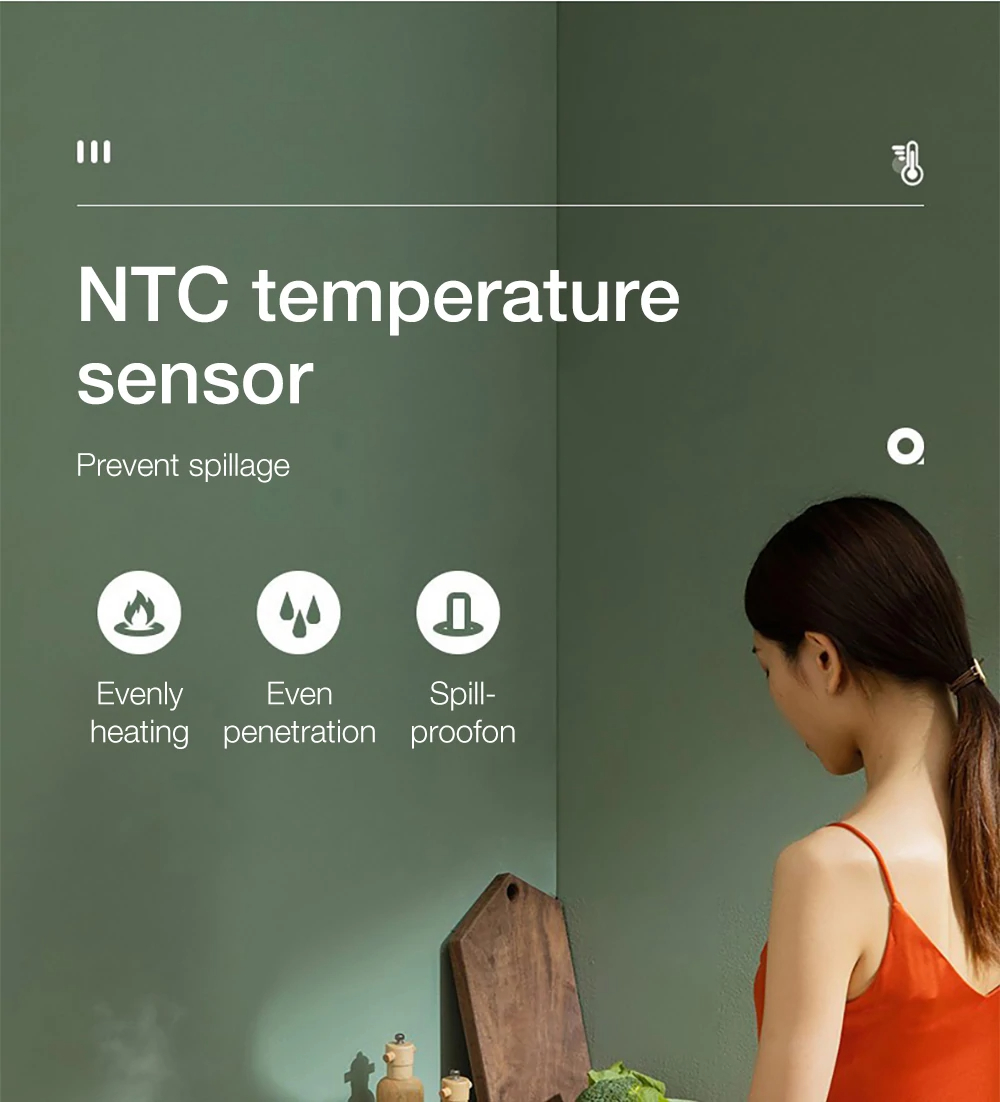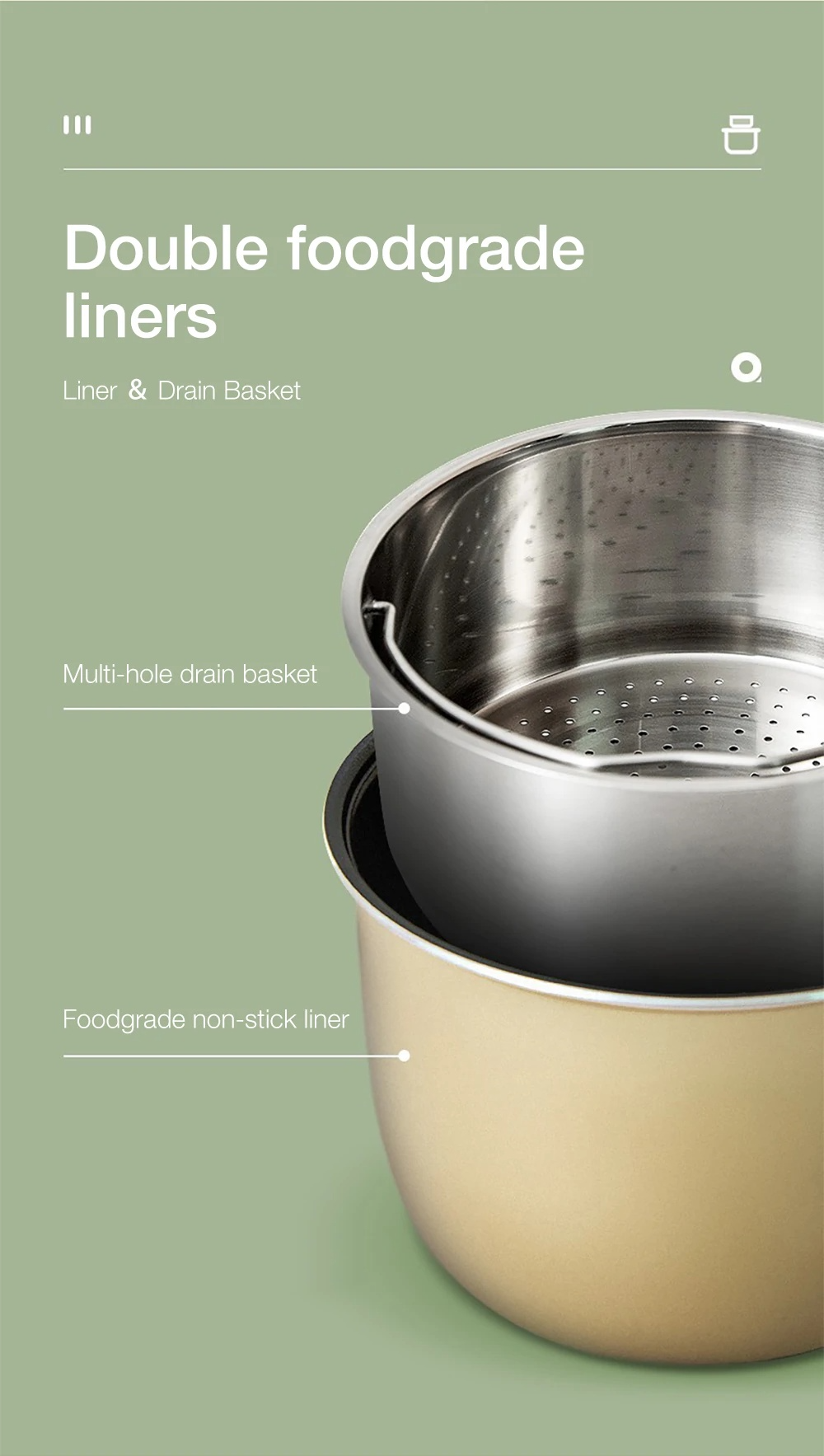 Features:
Low sugar technology: By breaking down the sugar and precipitating the starch, the cooked rice has very low sugar content.
Multifunctional menus: Not only can cook rice, but also can cook a variety of dishes.
24h smart appointment: Put in the ingredients before leaving home, press the reservation button, and enjoy the food when you get home.
Double foodgrade liners: It is unlikely to stick to the pan, and the cooked rice grains are more plump and elastic.
Precise temperature control: Built-in intelligent temperature control probe, accurate detection of the temperature in the pot.
Specifications:
Brand: QCOOKER
Name: Electric Rice Cooker
Mode: CR-DT2001
Capacity: 2L
Power: 400W
Voltage: 220V
Size: 26x22x23 cm
Package Contents:
1 x Electric Rice Cooker